The bark of the Arjuna tree, also popularly known as Arjuna Chaal (meaning leather in Hindi), is used in its herbal form for curing a variety of ailments related to the heart. Medically, Arjuna tree bark has been extensively studied for its therapeutic benefits in different heart diseases including stroke, heart attack, and heart failure. Apart from being a benefit for cardiac patients, the bark of this tree helps to heal injuries, enhance overall weakening, and acts as a medicine. The benefits of Arjun Chaal are listed below.
The benefits of Arjun Chaal are listed below:-
Arjun bark is very helpful in heart disease. Put a small piece in water and keep it overnight and drink the water in the morning or you can dry Arjun bark and make its powder. Take 1tsp of Arjun Chaal powder in lukewarm water. It improves the circulation of blood, boosts immunity, keeps diabetes under control, and helps with joint pain.
The Arjun tree is also rich in certain essential minerals for our heart's health like potassium, along with several other components like Arjungenin, Arjunolic acid, Polyphenols, and Gallate. The powerful antioxidants found in Arjuna also work to enhance your liver and kidney function, helping those organs to detoxify toxins while boosting your bile production. Arjuna is a potent heart tonic, improving insulin sensitivity, aiding digestion, and slowing down the aging process. 
Being a heart tonic, Arjuna helps improve the body's energy levels and boosts endurance, allowing individuals to perform better and not feel overly stressed and tired. Regular usage of the herb Arjuna, following heart attacks, helps patients to recover, as well as prevent further attacks. Arjuna Chaal strengthens the heart muscles and helps to enhance their function. Arjuna is powerful for strengthening heart muscles, improving coronary artery circulation, and keeping the heart muscles free of ischemic injury.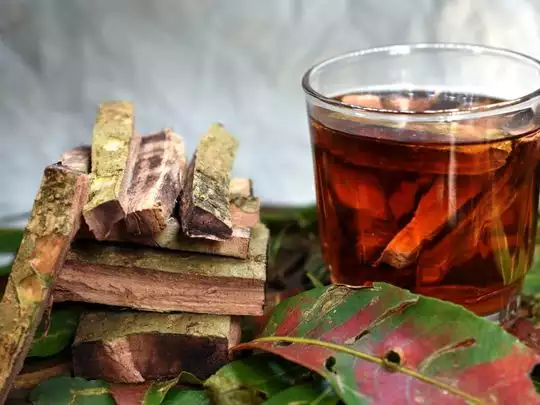 Terminalia arjuna is used more often to prevent myocardial infarction (heart attack) as it has anti-atherosclerosis properties that help reduce plaque accumulation in coronary arteries and enhances the flow of blood into the heart tissues. A rat study suggests that Terminalia arjuna bark extracts can prevent and decrease cardiac dysfunction, as well as aid recovery after myocardial damage from congestive heart failure. It also improved the E/A ratio, indicating improved left ventricle function of the heart, after using Terminalia arjuna bark for 3 months. Ayurvedic doctors strongly recommend Arjuna Bark to promote the general health of the heart. 
A human trial of 100 individuals with heart disease found that taking 3 grams of Arjuna bark powder–the component in Arjunarishta–daily for 1 month decreased blood pressure, total cholesterol, triglycerides, and LDL (bad) cholesterol levels. Arjunarishta may have some effects on heart function, by regulating blood cholesterol and blood pressure. Arjunarishta has shown benefits for improving heart health, but it should not be used as a treatment for any heart condition without consulting with a qualified physician, nor as an alternative to regular medical treatment. Arjunarishta is a botanical concoction traditionally used in Ayurvedic medicine as a natural treatment to improve heart health and manage heart-related problems such as hypertension.
Arjuna herb has been extensively described in numerous Ayurvedic texts for a variety of purposes, but the most prominent usage for the tree bark, as we know it today, is for Hridroga/Hridaya rog, or heart diseases. The specific actions of arjuna in the heart help to combat heart problems caused by stress. 
If you face any issues regarding any health problems you can directly contact on this no. +91 99150-72372