The ancient sciences of medicine recommend certain plant drinks which are said to be helpful in cutting down on body fat. While losing weight and cutting belly fat is not a simple task, there are some ingredients recommended by Ayurveda that can help you achieve your desired results. Try these herbs in combination with a healthy diet and exercises to shed pounds and trim away that stubborn belly fat. If you live an activity-free lifestyle, eat an unhealthy diet, and frequently experience days with fatigue, this may contribute to increased belly fat. Losing weight is challenging, but losing abdominal fat is a lot harder. Below are some Ayurvedic Weight loss drinks to burn belly fat.
weight loss drinks to lose belly fat:-
One can achieve the goal of losing weight in a very short period of time, and it acts as a natural way of burning fat. A faster metabolism helps to better fat loss when combined with proper diet and exercise. A healthy lifestyle combined with these fat-burning juices works better than any expensive weight-loss tips. Cucumber and lemon juice boost metabolism and enhance fat-burning mechanisms.
This is particularly true when using water as a replacement for other sugary or calorific drinks, like soda. However, you might feel that water is too flat as an everyday replacement if you are sweet-toothed — thankfully, lemon juice, when dissolving into warm water, is a fantastic fat-loss tool that also has the power to make you feel fresh. A hot glass of ginger juice is ultra-hydrating, and the warm water helps with fat loss even more. Consuming dried ginger in hot water may help in increasing your metabolism and burn excess fat. Drinking hot water anytime you feel thirsty helps with weight loss by activating the metabolism.
Warm water boosts metabolism, thereby helping with weight reduction. Drinking water prior to meals is particularly recommended for weight loss, ensuring good digestion, providing fullness, and even increasing your chances of cutting calories. Amla may be an excellent addition to your weight loss diet, as it boosts metabolism. It improves flavor, enhances digestion, and increases metabolism, which all of these things help you to lose weight.
Include Triphala in your diet. It also helps in managing digestive issues such as constipation, thus helping you to lose weight in the healthiest way. The natural ingredients of amla help individuals to lose weight, as well as regulate their blood sugar levels. Fortunately, Ayurveda suggests several natural, plant-based remedies that help individuals shed excess abdominal fat and offer guaranteed weight loss.
The citrus ginger detox drink helps to burn fat from the belly and is an excellent measure for cleaning your entire body completely. Cranberry juice contains high percentages of organic acids that helps in dissolving the body's stored fat, leading to belly fat loss. If you do not have dried ginger powder in the house, you can also consume raw ginger in curries and tea. Walking vigorously while holding the stomach in a 30-minute position is another effective method for burning abdominal fat.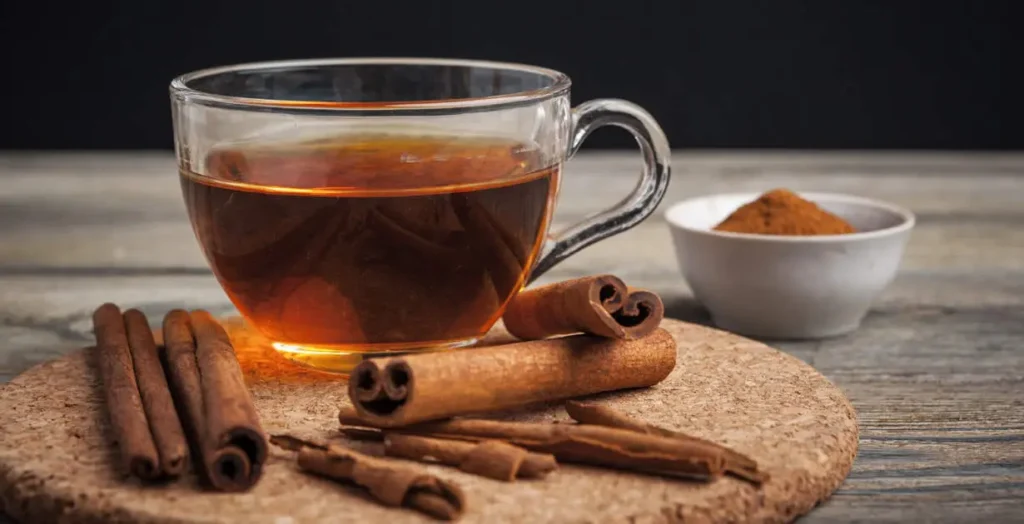 Take 1 to 2 cups of water and let it boil. Add 1inch of cinnamon stick and let it boil for some time. Cinnamon helps maintain Cholesterol levels, lowers blood sugar levels, and also helps in weight loss. After boiling for 3-4 mins add Guggul powder and ginger. Let it boil for a few mins, strain the ayurvedic drink and enjoy sip by sip.
Consume fenugreek powder with water in the morning on an empty stomach. You can also soak fenugreek seeds overnight and consume them in the morning on an empty stomach.
We hope that we concluded every point on Ayurvedic Weight loss drinks to lose belly fat.
Buy now :- Triphala Churna For Weight loss