Uric acid is a chemical created when the body breaks down substances called purines. Most uric acid dissolves in the blood, passes through the kidneys, and is excreted in urine. However, high levels of uric acid can lead to health issues, such as gout and kidney stones. In this article, we'll explore effective methods to reduce uric acid levels naturally and maintain a healthy balance.
Understanding Uric Acid Before delving into remedies, it's crucial to understand what causes elevated levels of uric acid. Factors include a diet high in purines (found in red meats, organ meats, and certain fish), excessive alcohol consumption, obesity, renal insufficiency, genetics, and certain medications.
Dietary Changes
1. Increase Water Intake :
Increasing your water intake is a simple yet effective strategy to manage uric acid levels. Water dilutes the uric acid in your bloodstream and stimulates kidney function, promoting the excretion of this waste product through urine. Adequate hydration can help prevent the formation of uric acid crystals, which can lead to gout, a painful form of arthritis. Aim for at least 8-10 glasses of water daily, and consider factors like climate and activity level, which may increase the need for fluids. Additionally, opting for water over sugary or alcoholic beverages can further help in reducing uric acid levels.
2. Limit Purine-Rich Foods:
Limiting foods high in purines is crucial for managing uric acid levels. Purines are found in certain meats, seafood, and even vegetables, and are metabolized into uric acid in the body. High-purine foods to reduce or avoid include organ meats like liver, anchovies, sardines, and game meats. Moderate purine foods, such as beef, chicken, or mushrooms, should be consumed in moderation.
3. Incorporate Low-Purine Foods:
low-purine foods into your diet is an effective way to manage uric acid levels. Focus on eating more fruits and vegetables, especially those rich in vitamin C like oranges and bell peppers, which can help lower uric acid. Whole grains, eggs, low-fat dairy products, and plant-based proteins like lentils and beans are also excellent choices. These foods not only contribute to lower purine intake but also offer a wide range of nutrients essential for overall health.
Lifestyle Modifications
1. Exercise Regularly:
Regular exercise plays a vital role in maintaining healthy uric acid levels by aiding in the efficient removal of this waste product from your body. Engaging in moderate activities, such as brisk walking, swimming, or cycling, can help control weight and reduce the risk of gout flares. Aim for at least 150 minutes of aerobic exercise weekly, complemented by strength training sessions, to promote overall health and keep uric acid in check.
2. Maintain a Healthy Weight :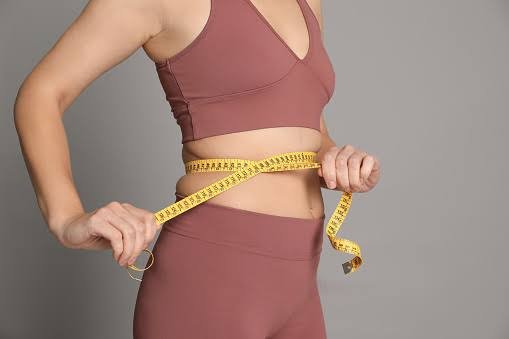 Maintaining a healthy weight is key in managing uric acid levels, as excess body fat can lead to increased production and decreased excretion of uric acid. Weight loss, particularly if overweight, can significantly lower the risk of gout attacks and improve overall metabolic health.
Natural Remedies
1. Apple Cider Vinegar:
Apple cider vinegar is touted for its potential to help lower uric acid levels due to its acidity, which may aid in the alkalization of the blood and promote the elimination of toxins. While scientific evidence is not conclusive, many advocate for adding a teaspoon of apple cider vinegar to a glass of water and drinking it daily as a home remedy.
2. Lemon Juice:
Lemon juice is believed to promote the formation of calcium carbonate, which neutralizes acids like uric acid. Drinking freshly squeezed lemon juice in water can potentially help reduce uric acid levels by making the body more alkaline. Incorporating the juice of one lemon into your daily diet, especially when consumed in warm water on an empty stomach, can be a part of a holistic approach to managing uric acid levels.
3. Cherries
Cherries are associated with reducing uric acid levels due to their high levels of anthocyanins, which have anti-inflammatory and antioxidant properties. Consuming cherries or cherry extract regularly can potentially lower the risk of gout attacks. Aim to include a serving of cherries or unsweetened cherry juice in your daily diet to leverage these benefits.
If you have any queries related to medical health, consult Subhash Goyal or his team members on this given no +91 99150 72372, +91 99150 99575, +918283060000