Looking for natural remedies for digestive issues? Read our article for tips on promoting a healthy gut with a balanced diet, exercise, probiotics, herbal tea, digestive enzymes, stress management, and more. Seek medical advice for chronic or severe digestive issues. Digestive issues can be uncomfortable and sometimes painful, but the good news is that there are many natural remedies that can help alleviate symptoms and promote a healthy gut.
Eat a healthy diet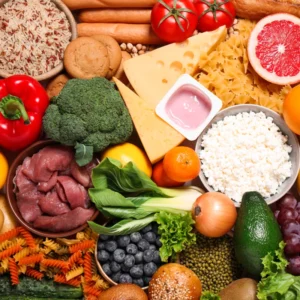 One of the most important things you can do for your digestive health is to eat a healthy diet. This means including plenty of fiber-rich fruits and vegetables, whole grains, and lean proteins in your meals. You should also avoid processed foods, sugary drinks, and excessive amounts of alcohol, which can all contribute to digestive issues.
Stay hydrated
Drinking plenty of water is important for digestive health. It helps keep stool soft and easy to pass, preventing constipation. Aim to drink at least 8 glasses of water a day, and more if you're exercising or spending time in hot weather.
Exercise regularly
Regular exercise is important for overall health, including digestive health. It can help improve digestion by increasing blood flow to the digestive system and promoting the movement of food through the intestines. Aim for at least 30 minutes of moderate exercise most days of the week.
Try probiotics
Probiotics are live bacteria that are beneficial for digestive health. They can help restore the natural balance of bacteria in the gut and improve digestion. Probiotics can be found in certain foods like yogurt, kefir, and sauerkraut, or taken as supplements.
Drink herbal
tea Herbal teas like peppermint, ginger, and chamomile can help soothe digestive issues like bloating, gas, and indigestion. These teas have natural anti-inflammatory properties and can help relax the muscles of the digestive system.
Digestive enzymes are supplements that can help break down food and improve digestion. They can be especially helpful for people who have difficulty digesting certain foods, like lactose or gluten. Digestive enzyme supplements can be found in health food stores or online.
Manage stress
Stress can have a negative impact on digestive health. It can cause the muscles of the digestive system to contract, leading to abdominal pain, bloating, and diarrhea. To manage stress, try relaxation techniques like deep breathing, meditation, or yoga.
Take your time
eating Eating too quickly can lead to digestive issues like bloating and gas. Take your time eating and chew your food thoroughly. This can help break down food more effectively and prevent digestive issues.
Avoid overeating
Overeating can cause digestive issues like heartburn, bloating, and diarrhea. Try to eat until you're satisfied, not until you're stuffed. You can also try eating smaller, more frequent meals throughout the day.
Seek medical advice
If you're experiencing chronic or severe digestive issues, it's important to seek medical advice. Your doctor can help diagnose the underlying cause of your symptoms and recommend appropriate treatment.
In conclusion, there are many natural remedies for digestive issues that can help you find relief and promote a healthy gut. Eating a healthy diet, staying hydrated, exercising regularly, trying probiotics, Drinking plenty Herbal teas , using digestive enzymes, managing stress, taking your time eating, avoiding overeating, and seeking medical advice are all important steps you can take to support digestive health.
If you have any queries related to medical health, consult Subhash Goyal or his team members on this given no:+91 99150 99575,+91 99150 72372,+918283060000