Ayurveda, an ancient Indian holistic healing system, emphasizes balance and harmony within the body. Digestive problems like constipation, gas, indigestion, and belching, though common, can disrupt daily life and indicate deeper imbalances. Ayurveda approaches these issues through personalized herbal remedies, targeting the root cause rather than just symptoms. This ancient wisdom considers the unique constitution of each individual, offering a tailored solution for long-term relief. Embracing Ayurvedic principles in dealing with digestive ailments not only alleviates discomfort but also enhances overall vitality and well-being.
1.Understanding Digestive Issues
Digestive issues, often trivialized, can significantly impact life quality. Constipation, characterized by infrequent bowel movements and difficulty passing stools, often results from dietary habits, stress, or dehydration. Gas and indigestion, usually manifesting as bloating, abdominal discomfort, and irregular bowel movements, are typically caused by improper digestion of food. Belching, a natural response to swallowed air or digestion disturbances, can become excessive. While these conditions are common, persistent symptoms warrant attention. They indicate an underlying imbalance in the body's natural digestive process, something Ayurveda addresses through its holistic approach, emphasizing the importance of not just treating symptoms, but restoring overall digestive health.
1.Constipation:
Constipation is a common digestive issue characterized by infrequent bowel movements and difficulty in passing stools. It typically occurs when the colon absorbs too much water from the waste, making the stool hard and dry. Factors contributing to constipation include a low-fiber diet, inadequate hydration, lack of physical activity, certain medications, and ignoring the urge to defecate. To prevent and manage constipation, it's essential to consume a high-fiber diet, stay hydrated, engage in regular exercise, and heed natural bowel movement urges. Persistent constipation may lead to complications like hemorrhoids, warranting medical consultation.
2. Gas and Indigestion:
Gas and indigestion are common digestive problems, often resulting from poor digestion. They lead to symptoms like stomach discomfort, bloating, and a feeling of fullness. Indigestion can be caused by overeating, eating too quickly, or consuming fatty, greasy, or spicy foods. Gas formation is typically a byproduct of the digestion process, but excessive gas can result from certain foods, swallowed air, or underlying digestive disorders. Dietary changes, such as eating smaller, more frequent meals and avoiding trigger foods, can help. Over-the-counter remedies may provide relief, but persistent symptoms should be evaluated by a healthcare professional.
3.Belching:
Regular belching or burping is a common symptom indicating disturbed digestion or imbalanced stomach acids. It often occurs when one swallows excess air while eating or drinking – a habit known as aerophagia. Belching can also be a response to certain foods that stimulate gas production in the stomach or as a symptom of gastrointestinal issues like gastroesophageal reflux disease (GERD). To reduce belching, it is advised to eat slowly, avoid carbonated drinks, and chew food thoroughly. If belching is frequent and accompanied by other symptoms like heartburn or stomach pain, it may require medical attention to identify and treat underlying causes.
Key Ayurvedic Herbs for Digestive Health
1. Triphala:
Triphala, a staple in Ayurvedic medicine, is a potent herbal concoction made from three fruits – Amalaki (Emblica officinalis), Bibhitaki (Terminalia bellirica), and Haritaki (Terminalia chebula). Revered for its unique ability to gently cleanse and detoxify the body while replenishing and nourishing it, Triphala is an effective natural laxative that aids in improving bowel movements and digestive health. It's known to balance the three Doshas (Vata, Pitta, and Kapha) in Ayurveda, promoting overall well-being. Besides its digestive benefits, Triphala is also praised for its antioxidant properties, contributing to enhanced immune function and vitality.
2. Ginger:
Ginger, widely recognized as the "universal medicine" in Ayurveda, is a powerful herb for enhancing digestive health. Its active compounds, like gingerol, stimulate the digestive system, aiding in the quick breakdown and absorption of food. It is particularly effective in alleviating symptoms of gas, bloating, and indigestion. Ginger also boosts metabolism and promotes healthy gut motility. Its anti-inflammatory and antiemetic properties make it a go-to remedy for nausea and gastrointestinal discomfort. Ginger can be consumed in various forms, including fresh, dried, or as a tea, making it a versatile and essential ingredient for digestive wellness.
3. Fennel Seeds:
Fennel seeds, with their distinct sweet and aromatic flavor, are highly effective in combating digestive problems like indigestion, abdominal pain, and bloating. They possess strong carminative properties that aid in the expulsion of gas and soothe the digestive tract. Chewing fennel seeds post-meals is a common practice in many cultures to facilitate digestion and freshen breath. Their calming effect on the stomach is attributed to their antispasmodic and anti-inflammatory properties, making them beneficial in treating symptoms of IBS and other gastrointestinal disorders.
4. Peppermint: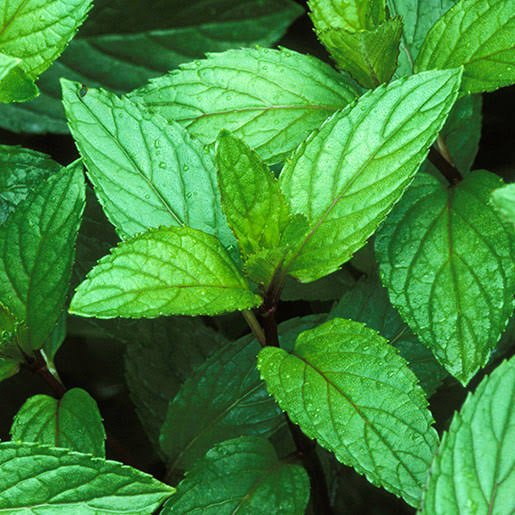 Peppermint is renowned for its soothing and antispasmodic properties, making it particularly effective in alleviating symptoms of Irritable Bowel Syndrome (IBS) such as bloating, gas, and intestinal discomfort. The active ingredient, menthol, aids in relaxing the smooth muscles of the digestive tract, enhancing overall digestive function. Peppermint also promotes the flow of bile, which is essential for digesting fats and maintaining a healthy digestive system. Commonly consumed as a refreshing tea, peppermint is also available in capsules and oils, offering a natural remedy for digestive issues.
5. Licorice:
Licorice root, recognized for its sweet flavor and medicinal properties, plays a significant role in soothing gastrointestinal issues. Its natural compound, glycyrrhizin, coats and protects the stomach lining, reducing inflammation and aiding in the healing of gastric ulcers. Licorice's anti-inflammatory and immune-boosting properties make it effective in treating various digestive problems, including heartburn, indigestion, and stomach pain. However, it should be consumed in moderation, as excessive use can lead to adverse effects like high blood pressure and water retention. Available in various forms, including teas, tablets, and extracts, licorice is a gentle yet powerful aid for digestive health.
Lifestyle and Dietary Tips:
1.Balanced Diet: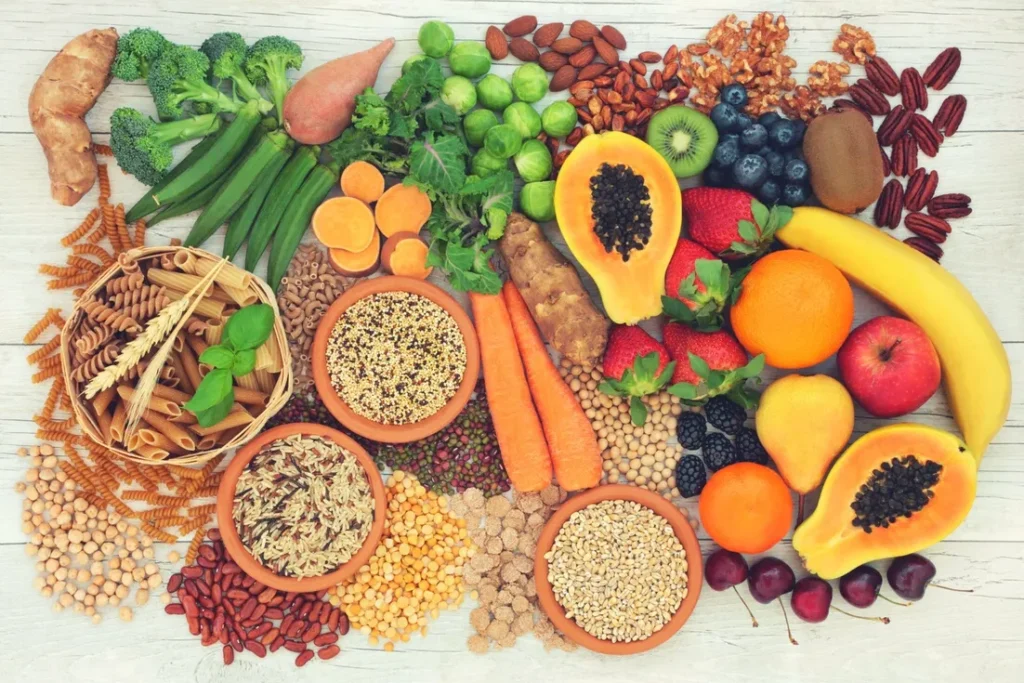 A balanced diet is key to maintaining good digestive health. It should include a diverse range of fresh fruits, vegetables, and whole grains. These foods are rich in essential nutrients, fibers, and antioxidants, which aid in digestion and promote gut health. Including lean proteins and healthy fats can also contribute to a well-rounded diet. It's important to avoid or limit the intake of processed foods, high sugar, and high-fat foods, as these can contribute to digestive issues like bloating and constipation.
2.Regular Exercise:
Regular physical activity is crucial for a healthy digestive system. Exercise helps in stimulating the intestinal muscles, ensuring efficient movement of food through the digestive tract. This can help in preventing issues like constipation. Activities like walking, jogging, swimming, or yoga not only aid in digestion but also reduce stress, which can negatively impact gut health. Aim for at least 30 minutes of moderate exercise most days of the week.
3.Mindful Eating:
Mindful eating is about being present and attentive to your eating experience. It involves chewing food thoroughly, which aids in the breakdown of food and absorption of nutrients. Eating slowly and in a calm, relaxed environment can prevent overeating and reduce digestive discomfort like bloating and gas. Mindful eating also includes listening to your body's hunger and fullness cues, helping to maintain a healthy weight and digestive system. Avoiding distractions like TV or smartphones during meals can also enhance mindfulness while eating.
If you have any queries related to medical health, consult Subhash Goyal or his team members on this given no +91 99150 72372, +91 99150 99575, +918283060000